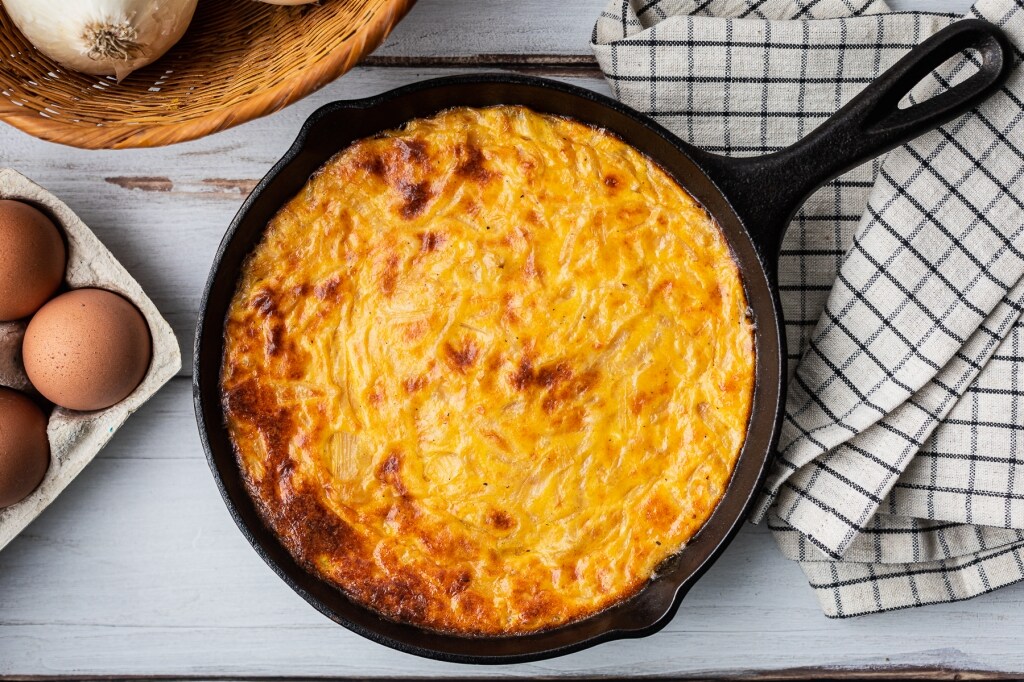 Cipollata is a rustic dish, of Emilian tradition, with a delicious flavor. Sweet and delicate, a slice of onion is excellent as an appetizer or as a real main course: an easy recipe to prepare, good both hot and cold.
INGREDIANTS
6 white or pink onions
3 eggs
3 tablespoons of grated Parmesan cheese
1/2 glass of white wine
1/2 glass of vegetable broth
1/2 glass of milk
2 tablespoons of flour
15 g of lard
a knob of butter
salt
pepper
Preparing the onion recipe is pretty simple. In a pan, let the lard melt, add the onions cut into very thin slices and brown them over low heat. When they are transparent, sprinkle them with the wine and let it evaporate.
Dilute the mixture with the broth and milk. Sprinkle everything with flour, season with salt and pepper, mix well and cook over low heat and covered pot for about 1 hour.
Remove from the heat and add the beaten eggs and cheese to the mixture. Grease a baking tray, pour in the preparation and bake in a preheated oven at 180 ° until the surface becomes golden.
Remove the omelette from the oven and serve.
Enjoy your meal!
If you want to buy Italian products you can go up www.deliveryitalianfood.com. Numerous offers await you!