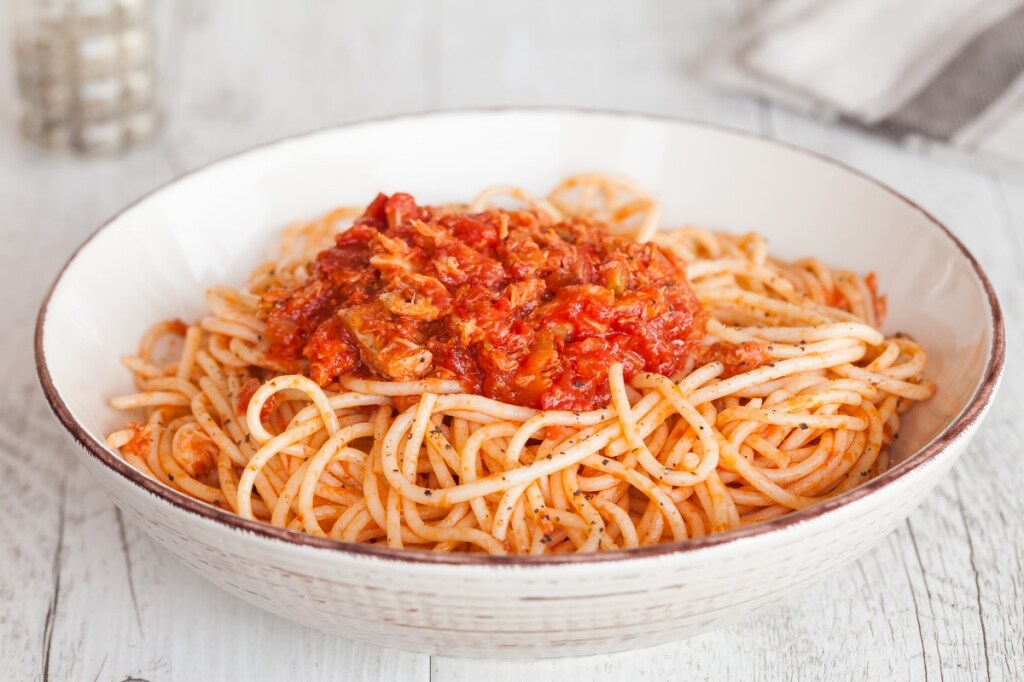 We offer you a tasty and easy to make first course based on simple ingredients: spaghetti with tuna Bolognese. The recipe was deposited at the Chamber of Commerce of Bologna, thus officially entering among the traditional dishes.
INGREDIANTS
320 g of spaghetti
180 g of quality tuna in oil
1 pink onion of normal size
700 g of fresh tomatoes (or a 400 g can of peeled tomatoes)
extra virgin olive oil
salt
Slice the onion very thinly and sauté it gently in a pan with the olive oil.
When it becomes transparent, add the peeled tomatoes cut into chunks, add salt and continue cooking until they are well blended and the sauce is a little reduced (about 30 minutes).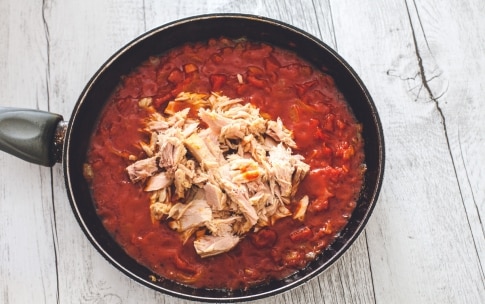 10 minutes from the end of cooking, add the coarsely chopped tuna. In the meantime you will have placed a large saucepan on the fire to boil the spaghetti. Drain them al dente in a hot bowl and toss with the prepared sauce.
Transfer the spaghetti with tuna Bolognese to serving plates and serve immediately.
Enjoy your meal!
If you want to buy Italian products you can go up www.deliveryitalianfood.com. Numerous offers await you!