The timbale of scrippelle is a typical recipe of the Abruzzo culinary tradition. There are several variations of this dish, but the main feature is the use of scrippelle, a sort of crêpes prepared only with eggs, water and flour typical of the Abruzzo tradition.
INGREDIENTS FOR 6 PEOPLE
Eggs 8
Flour 340 g
Ground beef 400 g
Mozzarella 250 g
100 g grated Parmesan
Pureed tomatoes 500 ml
Milk 1 glass
1 clove garlic
Extra virgin olive oil
salt
pepper
nutmeg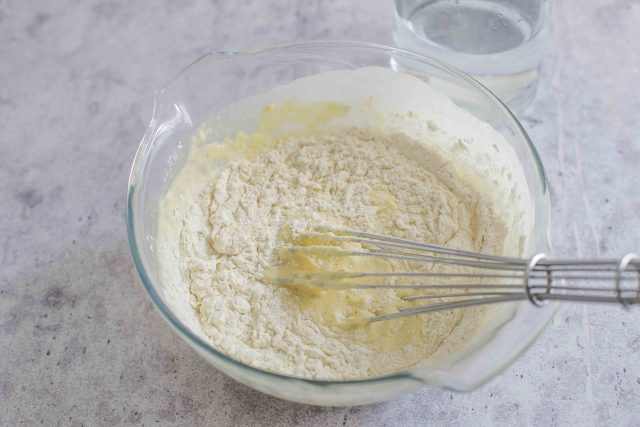 Prepare the batter by breaking 6 eggs into a bowl and beating them with a whisk. Add the flour and about 900 ml of water a little at a time, working the ingredients with a whisk to avoid the formation of lumps.
Mix until you get a smooth and homogeneous batter. Salt the batter and let it rest for 30 minutes.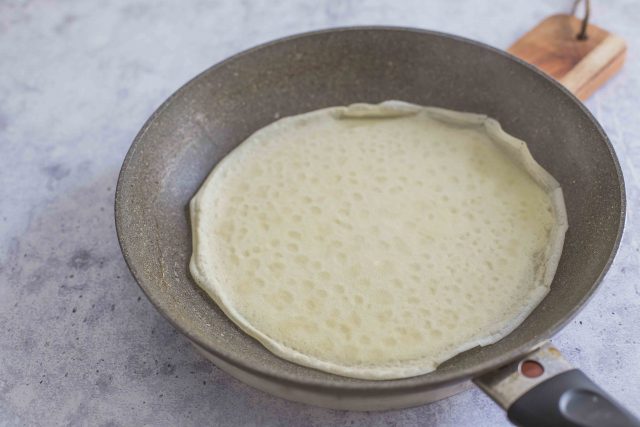 Heat a non-stick pan and grease it with a little oil, pour about ½ ladle of batter a little at a time and swirl the pan quickly. When the crepe begins to detach from the pan, turn it over gently and cook it for a few moments on the other side. Continue like this until the batter runs out.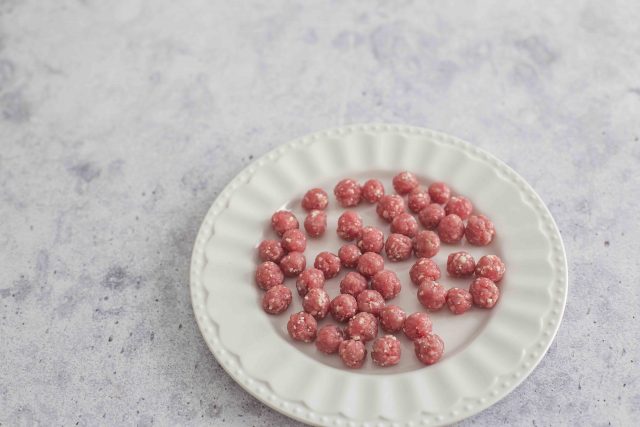 Mix the minced meat with a tablespoon of grated Parmesan cheese, add salt and add the nutmeg to taste. Shape into very small meatballs. Heat a pan with extra virgin olive oil, fry the meatballs for a few minutes, then place them on a plate covered with absorbent paper to remove excess oil.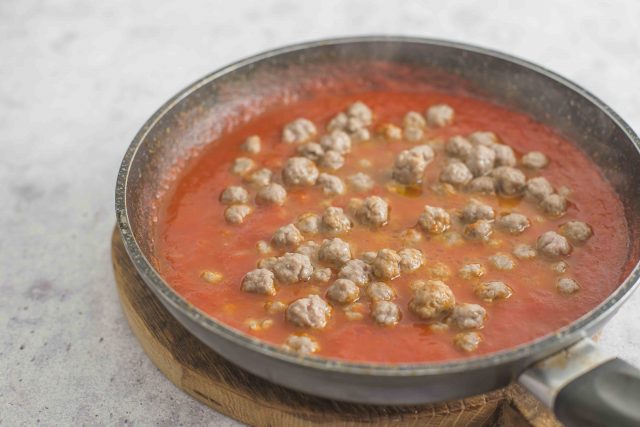 In the meantime, prepare the sauce: peel the garlic and mash it, fry the oil in a pan with the garlic, let it flavor over low heat for a few minutes, then add the tomato and cook until the sauce is reduced. Transfer the cooked meatballs to the saucepan with the sauce and cook for another 5 minutes. Season with salt and set aside.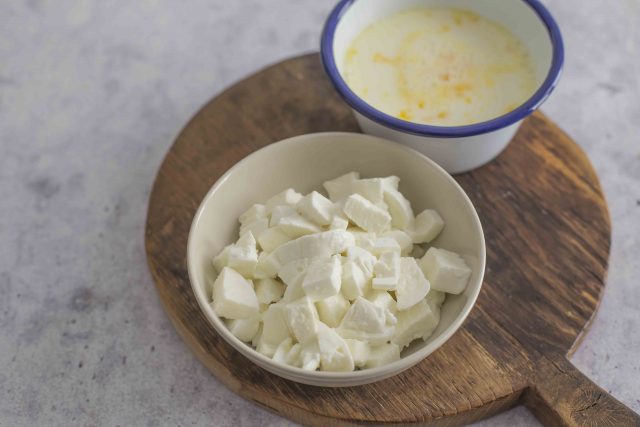 Break the 2 remaining eggs into a bowl and mix them with about a glass of milk, salt and pepper. Cut the mozzarella into cubes.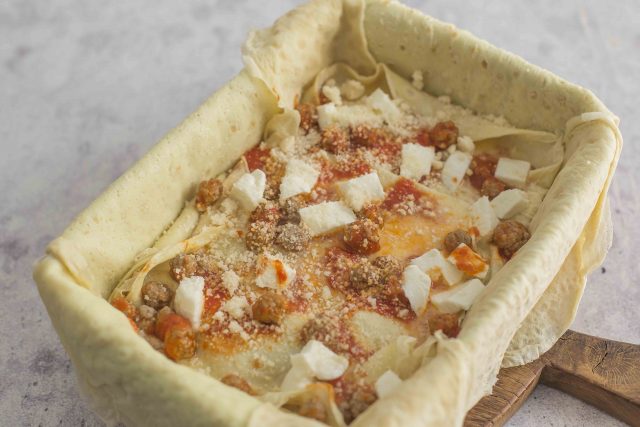 Now begin to assemble the timbale: line a rather high pan with parchment paper, then place about 6 scrippelle so as to cover the surface and make them advance on the sides.
Start filling with the sauce and the balls, the mozzarella, the parmesan and a few tablespoons of eggs and milk. Continue until all the ingredients are used up, alternating them with crepes.
Complete by placing the last scrippelle on the surface and sealed with the egg and milk mixture. Bake the timbale in a preheated oven at 180 ° C for about an hour, until it is golden on the surface.

Wait at least 20-30 minutes before cutting it.
If you want to buy Italian products you can go up www.deliveryitalianfood.com. Numerous offers await you!
Enjoy your meal!