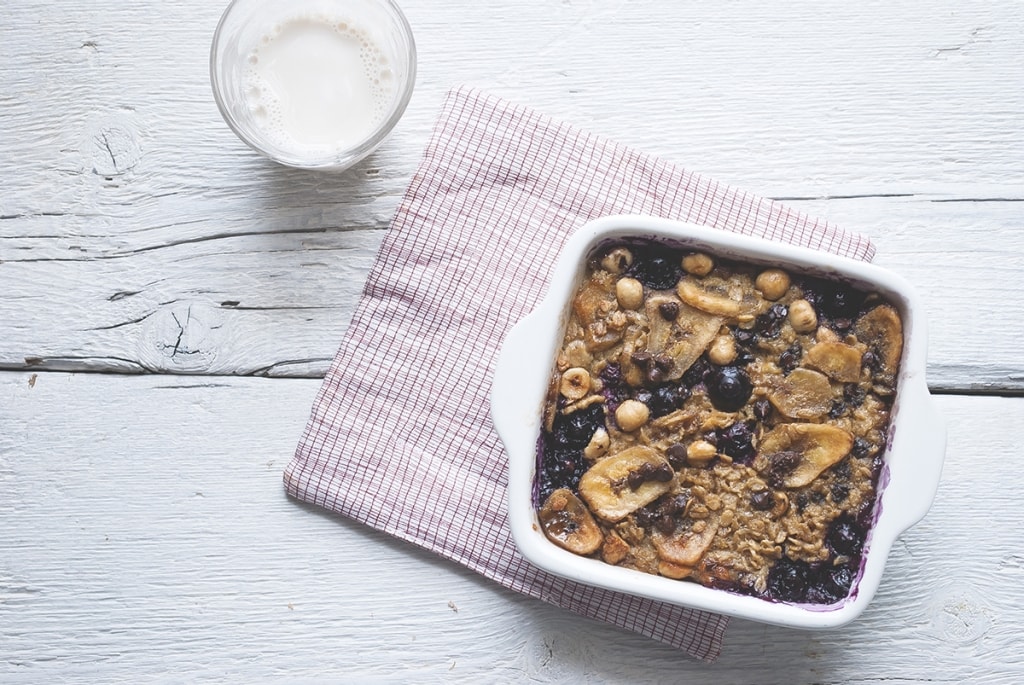 Based on cereals such as oats and muesli; fruits, fresh and dried, such as walnuts, hazelnuts, bananas and blueberries; and finally delicious chocolate drops. These are the ingredients
of this delicious breakfast cake, a sweet to cheer the awakening and guarantee the right energy to face the day.
Try the taste of this cereal cake with blueberries, bananas and chocolate!
INGREDIANTS
55 g of oat flakes
55 g of muesli
80 g of sugar like Muscovado
1 level teaspoon of baking powder
1 large egg
250 ml of fresh milk
50 ml of apple juice
45 g of coarsely chopped walnuts and / or hazelnuts
55 g of blueberries
55 g of banana chips or fresh banana
55 g of chocolate chips
In a bowl, pour the oats, muesli, sugar, 40 grams of walnuts and / or hazelnuts, 50 grams of bananas (in chips or fresh), 50 grams of blueberries, 50 grams of chocolate and baking powder.
In another bowl, mix the milk, egg and apple juice. In a bowl, combine the two compounds.
Pour everything into an oven bowl, garnish with the remaining blueberries, banana and chocolate for finishing.
Bake in a preheated oven at 180 ° C for 20 minutes. Serve hot.
If you want to buy Italian products you can go up www.deliveryitalianfood.com. Numerous offers await you!
Enjoy your meal!