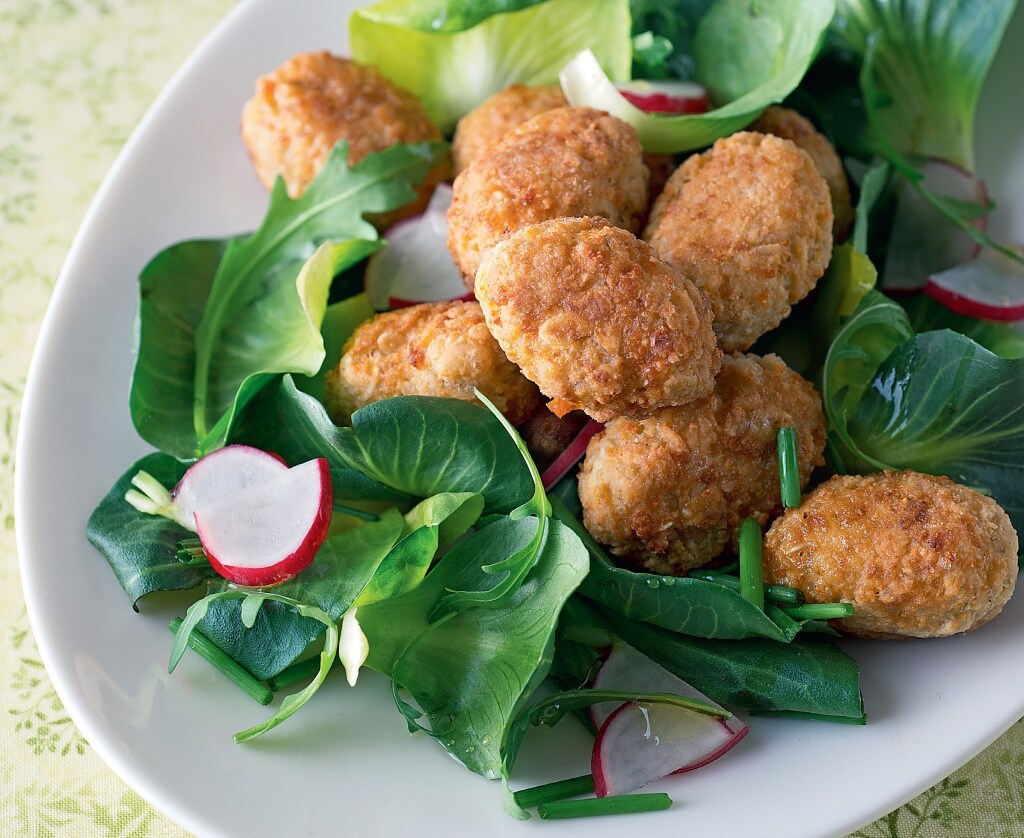 A delicious, original, colorful and spring-like second course! These crispy fried patties made with oatmeal and cheese are served
with crunchy salad, radishes and drops of balsamic vinegar and are ideal for welcoming the warm season.
Try, and enjoy, to believe!
INGREDIANTS
200 g of oat flakes
150 g of white scamorza cheese
3 eggs
200 ml of milk
Flour
field chicory
10 g of chives
4 radishes
peanut oil
nutmeg
balsamic vinegar
salt
Heat the milk in a saucepan, pour it over the oat flakes and let them swell, covered, for 15 minutes. Blend them in the mixer with the eggs,
the smoked cheese cut into chunks, a pinch of grated nutmeg and a pinch of salt.
Let the mixture rest for 15 minutes and, with the help of two teaspoons, form an oval meatball. Pass it in the flour and arrange it
on a cutting board lined with baking paper. Repeat until the ingredients are finished.
Heat abundant oil in a large non-stick pan, add the meatballs and fry them for about a minute on each side, until golden.
Drain them, let them dry on absorbent kitchen paper and serve hot with the washed and drained salad,
chopped chives and sliced radishes seasoned with oil, salt and a few drops of balsamic vinegar.
If you want to buy Italian products you can go up www.deliveryitalianfood.com. Numerous offers await you!
Enjoy your meal!