Macaroni alla Chitarra are a typical Abruzzo regional specialty, an original long format with a square section. Historically, pasta was cut with a special tool called a "guitar", formed by a wooden frame on which thin steel wires were stretched.
INGREDIENTS FOR 4 PEOPLE
Flour type 0 200 g
Durum wheat semolina 220 g
Eggs 4
Tomatoes (pureed) 800 g
Beef (ground) 300 g
Onions 1
1 clove garlic
4 tbsp grated Parmesan Parmigiano Reggiano DOP
nutmeg
Extra virgin olive oil
salt
Basil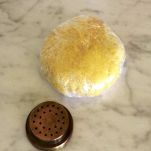 Mix the flour with the eggs and a pinch of salt.
As soon as the dough is consistent and homogeneous, make a ball and let it rest covered for 15 minutes.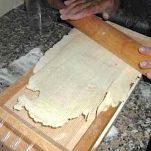 Roll out the dough to a thickness equal to the distance between the strings of the guitar and cut it into rectangles of the same size as the tool.
Place each rectangle on the guitar and pass the rolling pin over it: perfectly square section spaghetti will fall out.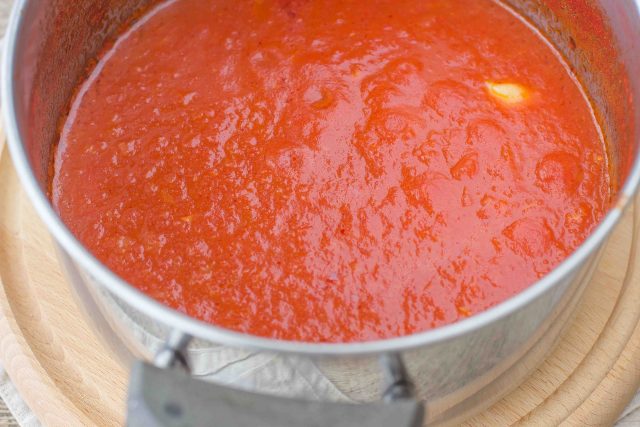 Finely chop the onion, peel the garlic and mash it. Fry the oil in a pan with the onion and garlic, leave to flavor over low heat for 5 minutes, add the tomato puree and cook for about 30-40 minutes or until the sauce shrinks. Season with salt and add a few basil leaves to taste.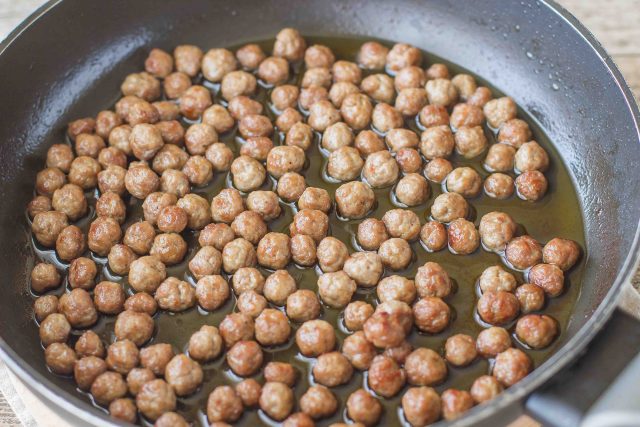 In a bowl, mix the minced meat with the grated Parmesan, add salt and add the nutmeg to taste. Form very small meatballs and heat another pan with extra virgin olive oil. Fry the meatballs for a few minutes and when they are ready place them on a plate covered with absorbent paper to remove excess oil.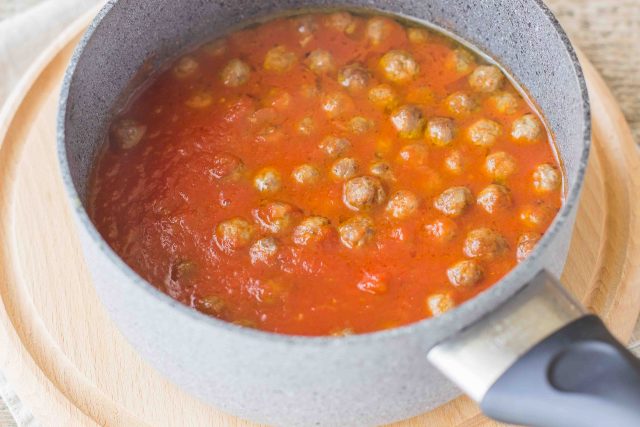 Transfer the cooked meatballs to a saucepan with part of the already cooked sauce, bring to the stove and cook for another 10 minutes, then set aside. Boil the pasta in abundant salted water, drain and season with the tomato sauce, then complete with the meatballs cooked in the sauce.
Serve the spaghetti hot with grated Parmesan to taste.
To obtain an even richer dish, you can prepare a sauce with mixed meats.
If you want to buy Italian products you can go up www.deliveryitalianfood.com. Numerous offers await you!
Enjoy your meal!