Spaghetti with octopus sauce is an easy to prepare first course of fish, a classic of Italian cuisine. The three main ingredients of the recipe are: spaghetti, small fresh octopus and red tomatoes. Finally, the chopped fresh parsley completes the satisfying taste of this seafood dish, perfect for a summer dinner with friends. A recipe to try!
INGREDIANTS
320 g of spaghetti
1 kg of small octopuses
4 tablespoons of oil
200 g of tomatoes
2 cloves of garlic
parsley
salt
pepper
Clean the octopuses, wash them and, without draining them much, put them in a crock pot.
Place on the fire without any seasoning and when the water is used up, add four tablespoons of oil and the garlic, to be removed as soon as it is golden. Add the chopped tomatoes, salt and pepper.
Cook for 20 minutes. Boil the spaghetti, season with the sauce and sprinkle with the finely chopped parsley.
Serve the spaghetti with octopus sauce on a serving dish.
As an alternative to spaghetti you can combine any type of pasta for sauce.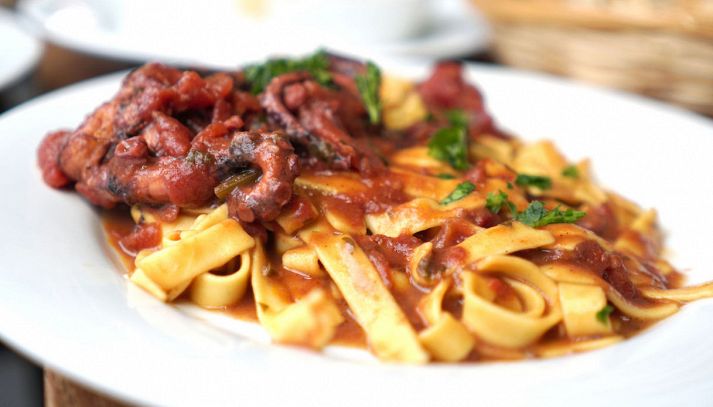 If you want to buy Italian products you can go up www.deliveryitalianfood.com. Numerous offers await you!
Enjoy your meal!