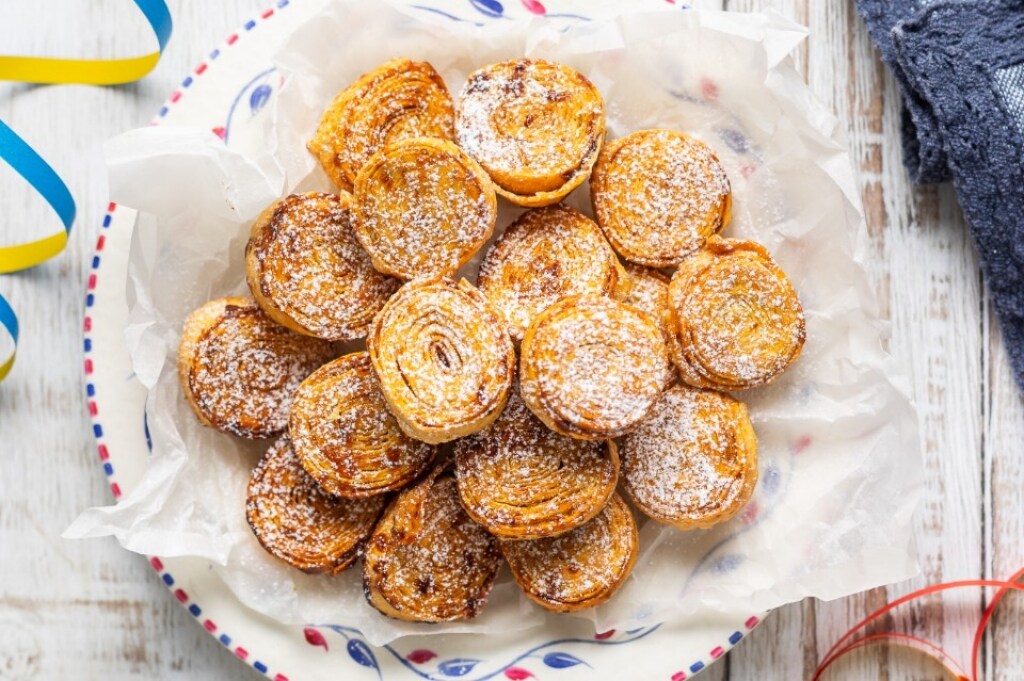 A dish of humble origins, which comes from poor and easily available ingredients, such as eggs and flour, and which has firm roots in the Emilia-Romagna tradition. A dish that from the backbone of Bolognese cuisine, deprives itself of its most important dress, that of the classic ragù, to embrace lemon peel and sugar, transforming itself into an inviting carnival dessert: fried tagliatelle.
INGREDIANTS
200 g of "00" flour
2 eggs
1 tablespoon of rum
the grated rind of 2 large organic lemons
150 g of granulated sugar
peanut oil for frying
powdered sugar
Form a fountain with the flour on a pastry board, shell the eggs in the center and add the rum. Beat with a fork gradually taking a little of the surrounding flour and knead everything until you get a smooth and homogeneous dough.
Let it rest for half an hour in a plastic bag, then roll it out with a rolling pin into a thin sheet (just like that of tagliatelle).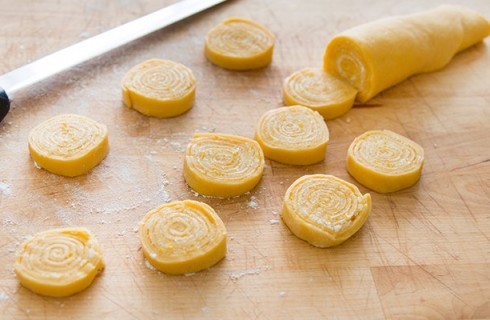 Sprinkle the surface with the grated rind of the lemons and the granulated sugar, then gently roll everything tightly. Cut the roll obtained into strips of about 1 cm, arrange each washer obtained on a tray and let it dry for 30 minutes.
Fry, a few pieces at a time, in plenty of hot peanut oil. When the noodles are golden, drain them with a slotted spoon and dry on kitchen paper. Leave to cool and finish by sprinkling with icing sugar.
Enjoy your meal!
If you want to buy Italian products you can go up www.deliveryitalianfood.com. Numerous offers await you!