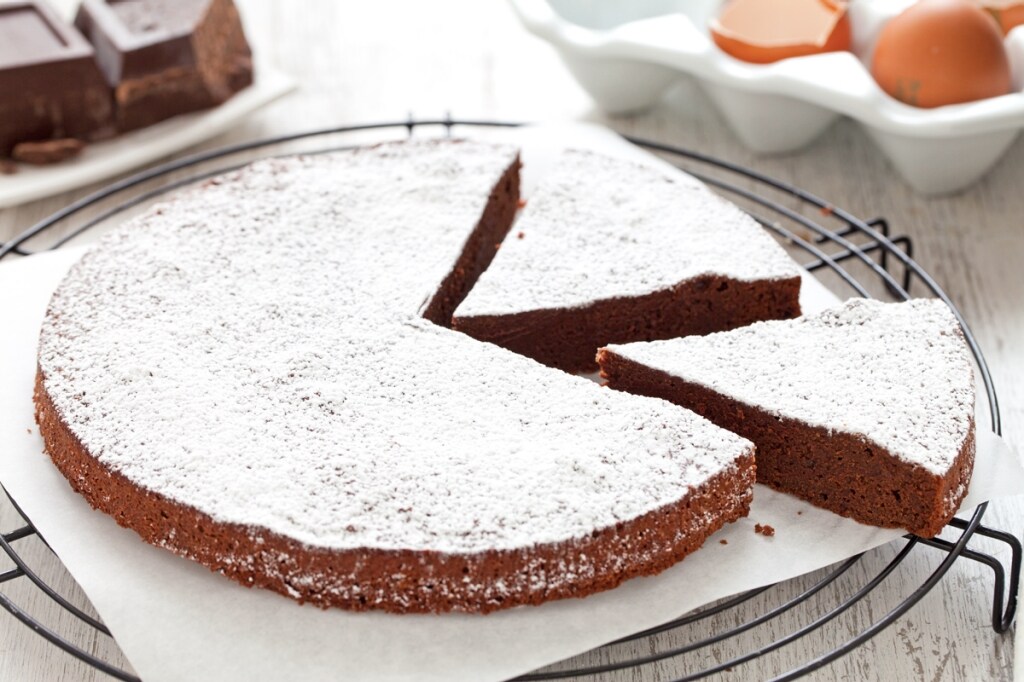 Typical of Ferrara, the tenerina cake or "taclenta cake" is a chocolate cake with a soft consistency and a dark interior, which melts in your mouth with every taste. An easy recipe, which is prepared in just 15 minutes and with few ingredients: dark chocolate, butter, sugar, eggs and very little flour.
INGREDIANTS
200 g of 65% dark chocolate
100 g of butter
90 g of granulated sugar
60 g of flour 00
4 eggs at room temperature
1 pinch of salt
To prepare the tenerina cake, chop the chocolate and melt it in a bain-marie together with the butter. Transfer everything to a large bowl and let it cool. Add one yolk at a time, the salt and half of the sugar. Work with electric whips.
Add the sifted flour and mix it with a spatula. Whip the egg whites with the remaining sugar (they should not be too firm, but the right one) and incorporate them several times, with movements from the bottom up.
Pour the mixture into a greased and floured 22 cm diameter springform pan (or lined with parchment paper). Level and cook in a preheated oven at 180 degrees for about 15-18 minutes. The tender cake should not be too cooked inside, but moist. Let it cool completely before unmolding. Before serving, sprinkle with icing sugar to taste.
Enjoy your meal!
If you want to buy Italian products you can go up www.deliveryitalianfood.com. Numerous offers await you!