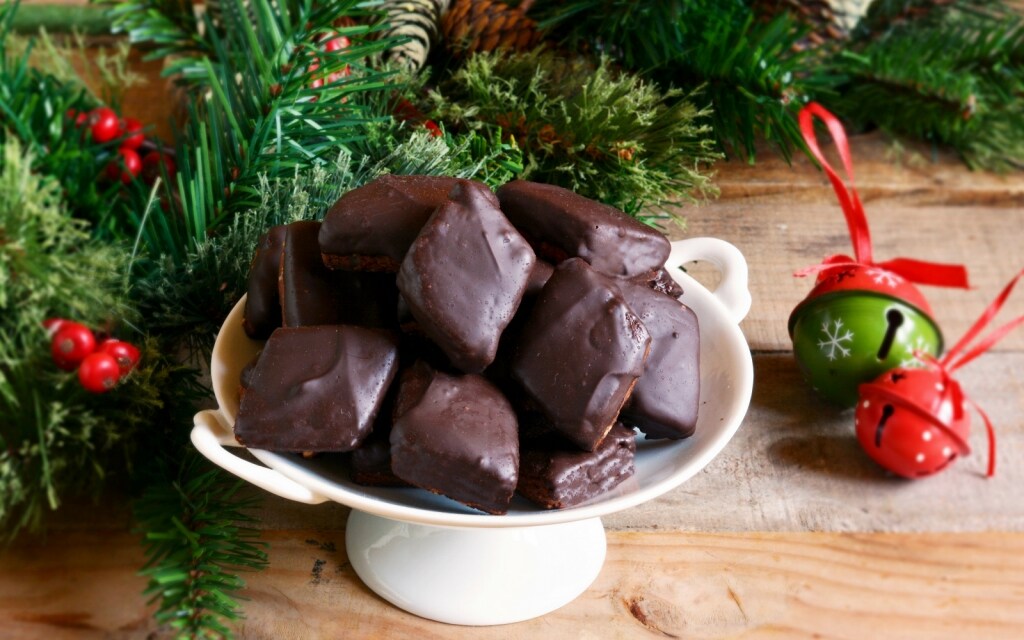 A Christmas and regional dessert, inevitable on the holiday tables in Campania. The recipe will guide you step by step towards the realization of these biscuits completely covered with chocolate whose execution is not very simple but of great satisfaction.
INGREDIANTS
250 g of flour 00
90 g of honey
75 g of toasted almonds
20 g of unsweetened cocoa powder
90 g of sugar
55 g of seed oil
grated rind of one lemon
15 ml of witch liqueur
5 g of ammonia
5 g of pisto (mix of cinnamon, cloves, nutmeg)
500 g of dark chocolate
To prepare the mustaccioli, start by sieving the flour, sugar and cocoa in a bowl.
Toast the unpeeled almonds for 5/10 minutes in the oven. When they are cold, chop them coarsely.
Combine all the ingredients (except for the chocolate that you will need for the covering) and mix them with the help of a planetary mixer. The dough may not be compact, so it is advisable to work everything with your hands greased with oil.
Roll out the dough with the help of a rolling pin (keeping a thickness of about 1 cm) and obtain the mustaccioli with the help of a rhombus-shaped mold, other shapes if you do not have rhomboid molds. Arrange them in a baking tray lined with parchment paper and let them cook at 180 ° for about 6/8 min.
When the mustaccioli are cooked, leave them to cool on a cake rack.
Melt the chocolate in a bain-marie and carefully cover each mustacciolo. Arrange the glazed mustaccioli on a gretella and let the chocolate dry. Keep them in a tin box or in an airtight jar.
If you want to buy Italian products you can go up www.deliveryitalianfood.com. Numerous offers await you!
Enjoy your meal!