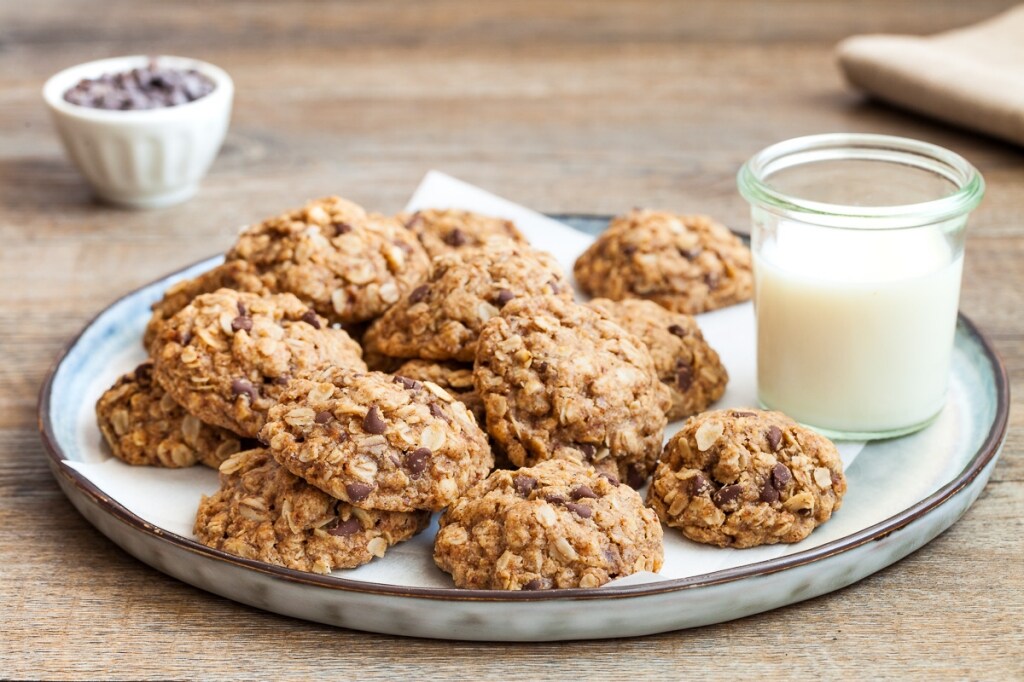 Crunchy and crumbly, the chocolate chip cookies with buckwheat flour are breakfast biscuits suitable as a sweet snack at any time of the day. The recipe to make them is really simple, they need a short cooking and the result is amazing.
INGREDIANTS
FOR ABOUT 20 COOKIES
175 g of rolled oats
120 g of buckwheat
50 g of granulated sugar
100 g of muscovado sugar
½ teaspoon of baking soda
105 g of melted butter
1 egg
½ vanilla bean
70 g of dark chocolate chips
20 g of chopped almonds
1 pinch of salt
To make the chocolate chip cookies with buckwheat flour, collect the dry ingredients in a bowl. Also add the melted butter, the egg, and the vanilla seeds extracted from the berry. Mix everything with a spoon until the mixture is as homogeneous as possible.
With your hands, form balls the size of a walnut and arrange them, appropriately spaced, on a baking sheet lined with parchment paper.
Let the biscuits rest in the refrigerator for 30 minutes, then bake them in the preheated oven at 180 ° for 12-13 minutes. Remove the buckwheat flour chocolate chip cookies from the oven and allow to cool completely before removing them from the pan and serving.
ENJOY YOUR MEAL!
If you want to buy Italian products you can go up www.deliveryitalianfood.com. Numerous offers await you!