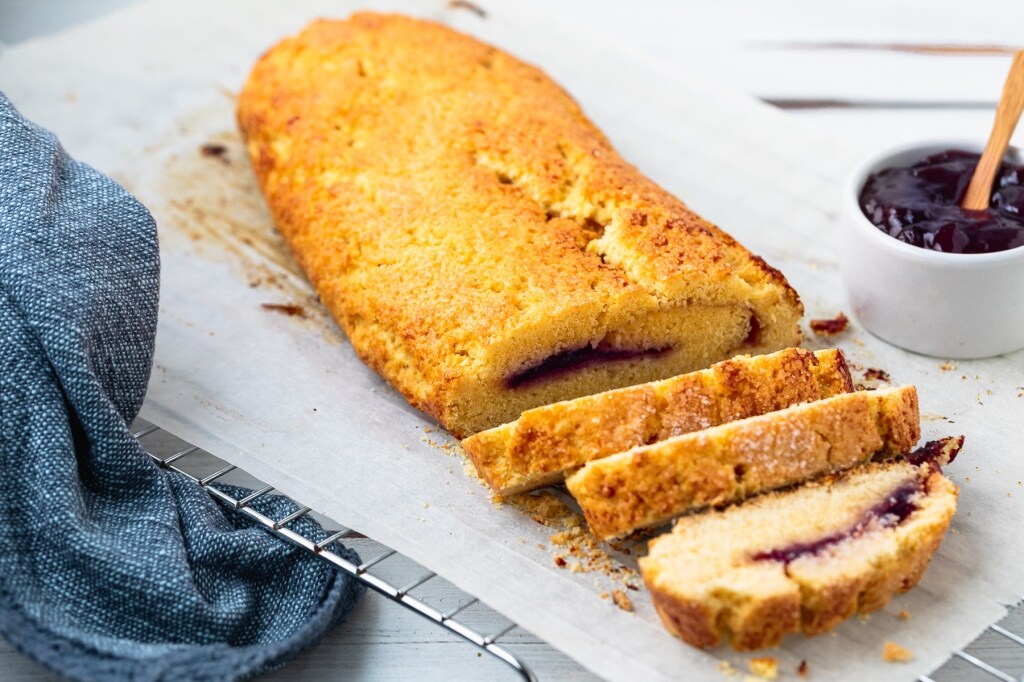 The pinza bolognese is a traditional, simple and delicious recipe, a dessert that was born as a Christmas specialty but can be enjoyed at any time of the year. Homemade leavened shortcrust pastry, filled with plum jam, always delicious, from breakfast to snack.
INGREDIANTS
FOR ONE LARGE OR TWO SMALL PLIERS
500 g of flour 00
200 g of granulated sugar
150 g of cold butter
3 eggs + 1 for brushing
plum jam
8 g of baking powder for cakes
1 vanilla pod
1 pinch of salt
Prepare the tongs by starting to collect the flour with the yeast, the sugar, the butter cut into cubes, the vanilla seeds extracted from the berry and 3 eggs in the bowl of the mixer. With the leaf hook mounted and at the lowest speed, work everything until a crumbly mixture is obtained. Finally add the salt. Knead briefly with your hands until you get a homogeneous mixture that you will work just enough to give it the shape of a loaf. Wrap it in cling film and place in the refrigerator for at least 1 hour. Obviously the same operations can be carried out entirely by hand.
After this time, bring the dough back to room temperature and roll it out with a rolling pin on a sheet of baking paper in a rectangle about half a cm thick, sprinkling the dough with a little flour if necessary.
Using a spoon, spread the plum jam in a generous layer, leaving about 1 cm from the edges.
Starting from the widest side, roll it all up quite tightly, forming a cylinder that you will place on a baking tray lined with parchment paper, with the sealing part facing down (in this way it will not open during cooking). Tuck the two ends together by placing them downwards and brush everything with the beaten egg. Sprinkle with a little granulated sugar and bake in a preheated oven at 180 degrees for about 40 minutes until golden brown.
Remove the Bolognese pincers from the oven and let it cool before serving.
If you want to buy Italian products you can go up www.deliveryitalianfood.com. Numerous offers await you!
Enjoy your meal!