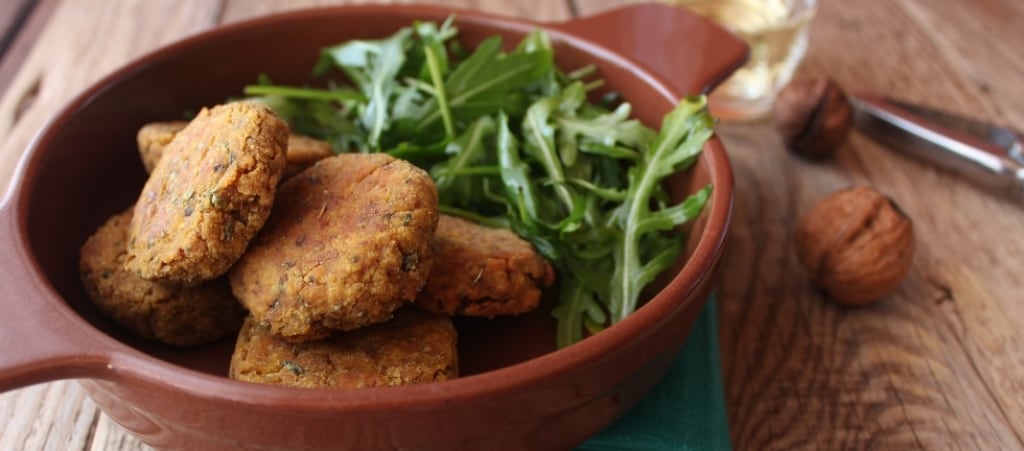 INGREDIANTS
120 g of white quinoa
2 heads of late radicchio
80 g of walnut kernels
2 heaped teaspoons of turmeric
1 cup of flour approx
2 teaspoons of marjoram
extra virgin olive oil
salt
pepper
We rinse the quinoa under running water then boil it in lightly salted water until the seeds are open and soft.
Once cooked, drain and squeeze the quinoa well, add the turmeric and a little pepper, mix and set it aside. We wash and trim the radicchio, drying it perfectly, cut it into small pieces and transfer it to a glass with high sides together with the walnuts, a pinch of salt and pepper. Blend adding a drizzle of oil until you get a thick, not too liquid cream. Add the quinoa cream (after squeezing it further if necessary) and mix everything.
Flour our hands to form balls with the dough, roll them in foil mixed with marjoram and lightly crush them at the ends.
Brush a sheet of parchment paper with oil, gently arrange the meatballs on the pan and grease with a little oil. Bake at 180 ° C for about 15-20 minutes, turning the meatballs halfway through cooking in order to brown them well. Once cooked, drain any excess oil with the help of kitchen paper and serve them hot.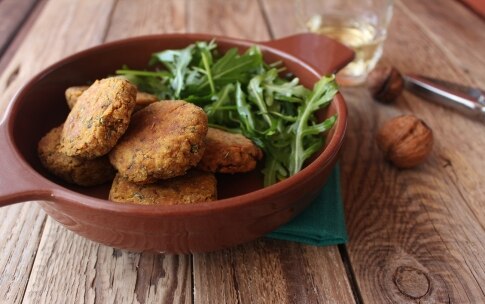 Enjoy your meal!
If you want to buy Italian products you can go up www.deliveryitalianfood.com. Numerous offers await you!