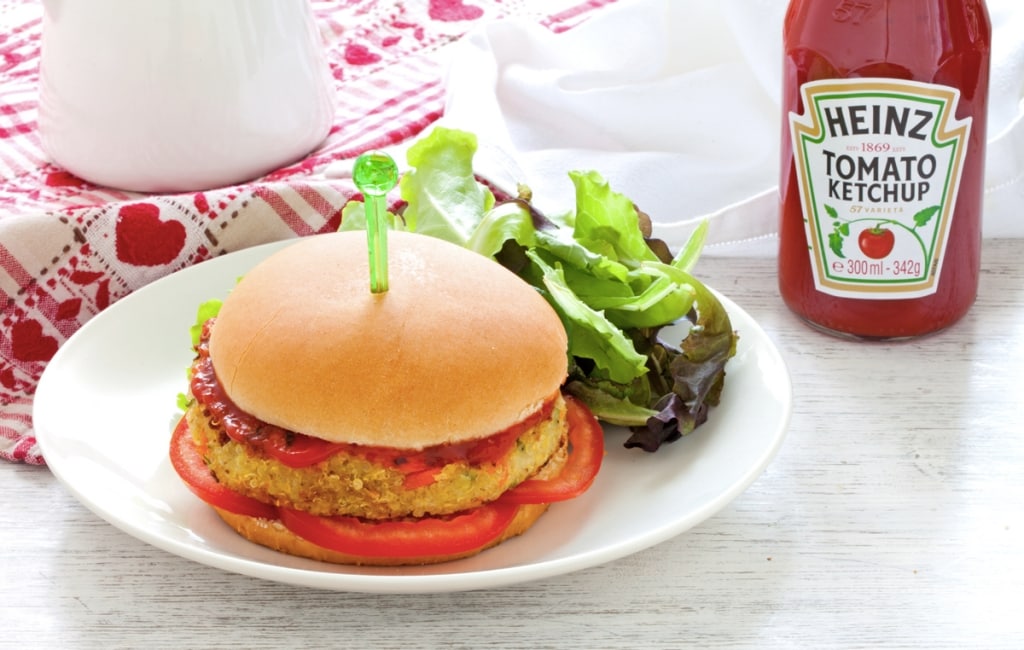 INGREDIANTS
FOR HAMBURGERS
4 hamburger buns
200 g of quinoa
1 potato
1 carrot
1 courgette
parmesan cheese
parsley
bread crumbs
1 egg
salt to taste
pepper
3 tomatoes
60 g Tomato Ketchup
FOR THE SALAD
400 g of mixed salad
extra virgin olive oil
red wine vinegar
salt to taste
pepper
Boil potatoes, carrots and zucchini. Meanwhile, rinse the quinoa and boil it until it has doubled in volume. Drain it with a fine mesh strainer and with a slight pressure, remove the excess water. Transfer it to a bowl with the mashed potatoes, chopped vegetables, Parmesan and parsley.
Add the beaten egg and, if necessary, adjust the consistency with breadcrumbs. Season with pepper and salt to taste. Using a pastry cutter, form 4 burgers that you will cook in a non-stick pan until golden brown.
Place the sliced tomatoes on each sandwich followed by the still warm burgers. Top with Heinz Tomato Ketchup or sauces of your choice. Close the sandwich and serve with mixed salad dressed to taste.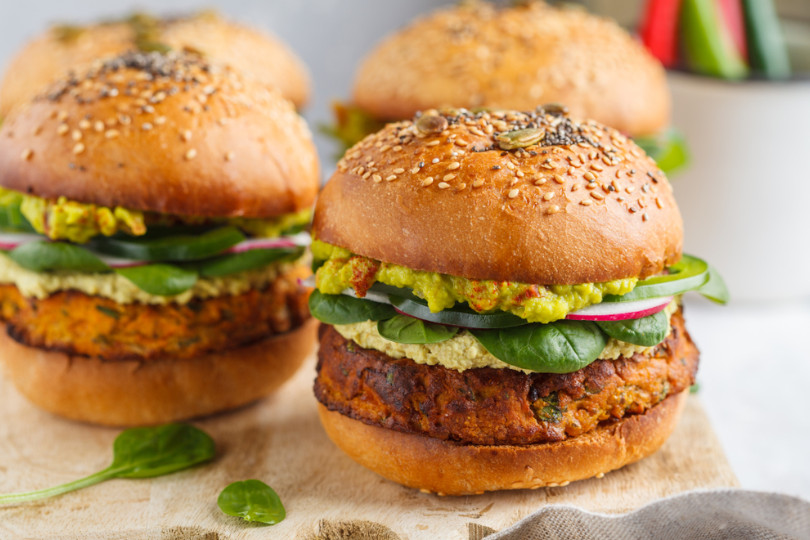 If you want to buy Italian products you can go up www.deliveryitalianfood.com. Numerous offers await you!
Enjoy your meal!