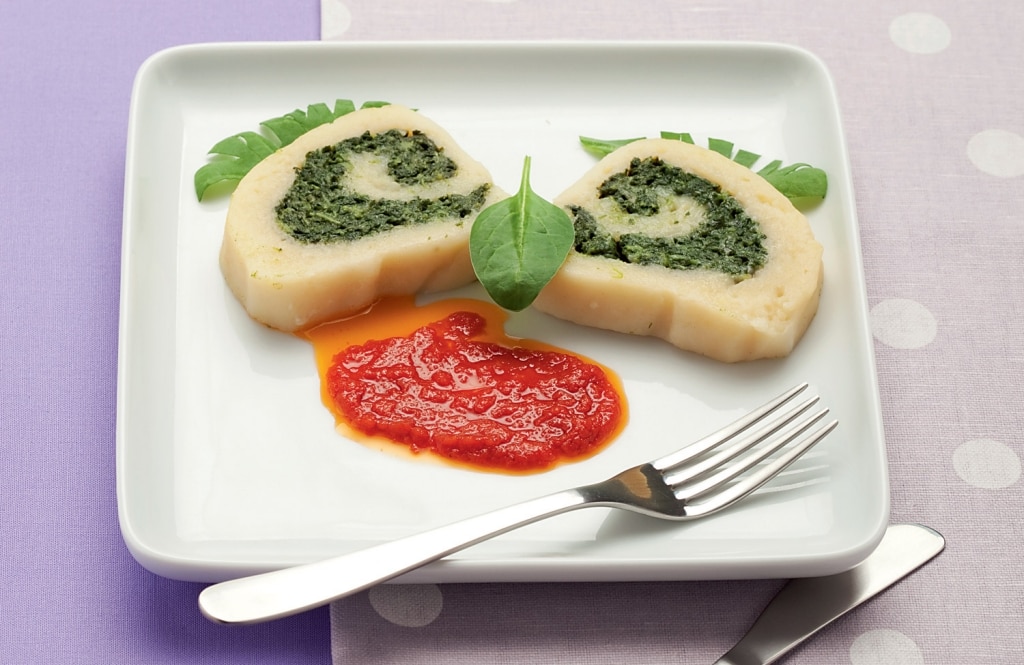 INGREDIANTS
500 g of white or red potatoes
500 g of boiled spinach (1, 5 kg fresh)
100 g of flour
350 g of tomato sauce
50 g of grated Parmesan cheese "Parmigiano Reggiano DOP"
2 eggs
30 g of butter
salt
Wash, peel and cut the potatoes into chunks. Steam them for about 20 minutes or until cooked through. Mash them with a potato masher and mix them warm with an egg, flour and a pinch of salt. Melt the butter in a non-stick pan, add the chopped spinach and let it cook for 3-4 minutes. Turn off, let them cool and mix with the remaining egg and parmesan.
Roll out the dough on the work surface covered with a sheet of baking paper, so as to obtain a rectangle with a thickness of about one centimeter. Spread the spinach mixture over it and roll up starting from the short side.
Wrap the roll in parchment paper, tie the ends and cook in a saucepan with lightly boiling salted water for about 30 minutes. Drain, allow to cool, cut the roll into slices and serve with tomato sauce, decorating as desired.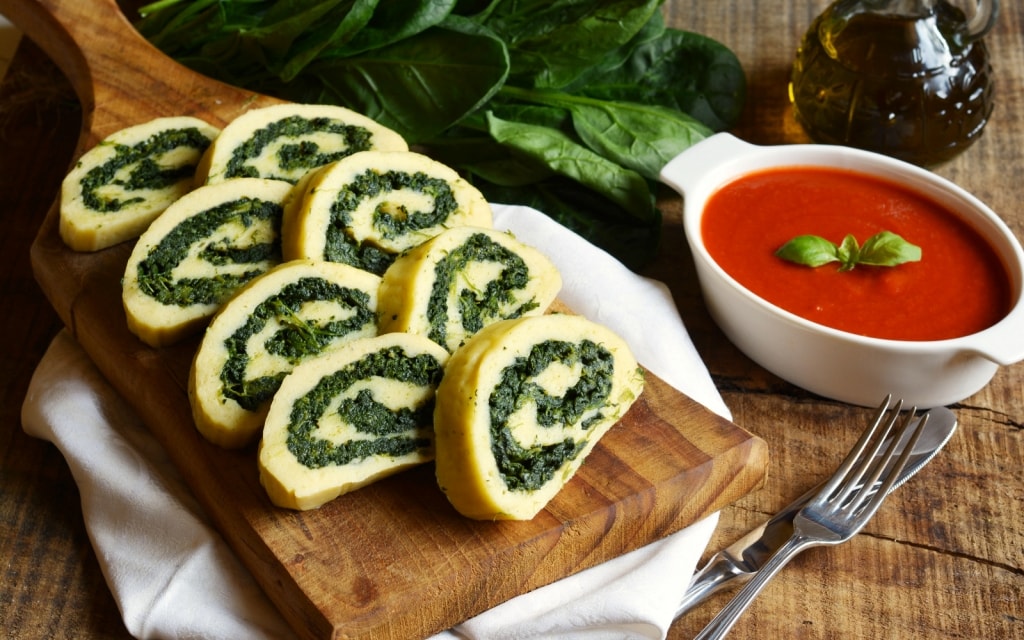 If you want to buy Italian products you can go up www.deliveryitalianfood.com. Numerous offers await you!
Enjoy your meal!