INGREDIANTS
300 g strangolapreti pasta
300 g a slice of pork
250 g peeled tomatoes
50 g lard
parsley
garlic
Red pepper
nutmeg
pecorino cheese
dry white wine
extra virgin olive oil
salt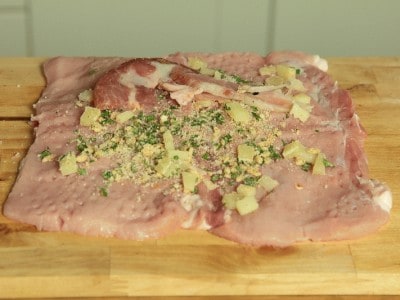 Chop the parsley with the garlic and add 20 g of grated pecorino, chopped pecorino, a pinch of nutmeg and a pinch of chilli. Spread the mixture on the slice of meat and lay the bacon on top.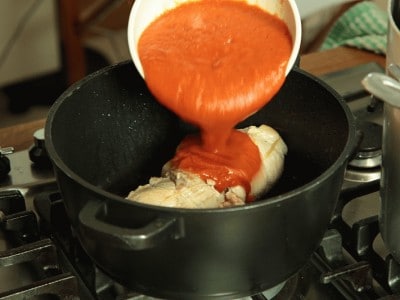 At this point, roll up the meat on itself and tie it with kitchen twine.
Brown the meat roll with 4 tablespoons of oil, pour in the wine and let it evaporate over a high flame. Add the tomatoes passed through a vegetable mill, add salt and pepper and let it simmer for about 2 hours adding, if necessary, hot water.
Take the meat from the bowl that can be served as a main course and keep the sauce warm with which you will season the strangolapreti.
Boil the pasta in abundant salted water, when the strangolapreti have come to the surface all will be cooked. Drain and
transfer them to a bowl. Season with the sauce set aside, with grated pecorino and a sprinkling of chilli.
Mix the ingredients well and serve immediately.
If you want to buy Italian products you can go up www.deliveryitalianfood.com. Numerous offers await you!
Enjoy your meal!