The Valpellinenze soup is a warm dish typical of the Aosta Valley made with cabbage, fontina cheese, lard, broth and toasted bread, with an exquisite flavor. A poor dish, but rich in taste and substance, ideal for warming up in a tasty and delicious way on cold winter nights. The original name of the recipe is sometimes misinterpreted in valpellinentze soup.
Ingrediants
12 slices bread
Butter 30 g
Fontina 250 g
Lard 100 g
Meat broth 1 l
Savoy cabbage 1
Cinnamon powder Pepper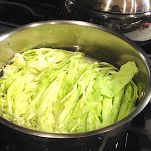 Start preparing the dish by washing and boiling the cabbage in a pot with plenty of boiling water, in the meantime toast the bread in the oven and fry the lard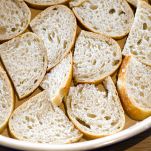 In an oven-baked clay pan, make a layer of bread, cover with cabbage leaves, add a little lard and some slices of fontina cheese, make another layer of bread, again cabbage, lard and fontina cheese until you finish with the bread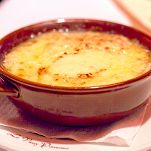 Dissolve the cinnamon in the broth, pepper and pour over the soup, then bake at 180 ° for at least 1 hour and, halfway through cooking, spread the butter into flakes on the surface, then serve on the table after having diluted a few minutes.
If you want to buy Italian products you can go up www.deliveryitalianfood.com. Numerous offers await you!
Enjoy your meal!