Sagne chine is a typical first course of Calabrian cuisine prepared with egg pasta sheets stuffed with artichokes, mushrooms, peas and meatballs. This dish is very popular especially during the Easter holidays.
The sagne chine are, as the name implies, a triumph of flavors and ingredients; it is in fact a very rich and substantial dish that can be prepared, as often happens with traditional recipes, in many different ways and enriched with the most varied ingredients.
INGREDIENTS FOR 6 PEOPLE
Egg pasta in sheets 500 g
Artichokes 5
Champignon mushrooms 400 g
Frozen peas 250 g
Onions 40 g
Extra virgin olive oil
Fluid bechamel 1 l
Tomatoes (pureed) 750 ml
Scamorza cheese 250 g
100 g grated Parmigiano Reggiano DOP parmesan
300 g minced pork
Eggs 1
Chopped parsley 1 tbsp
Salt and pepper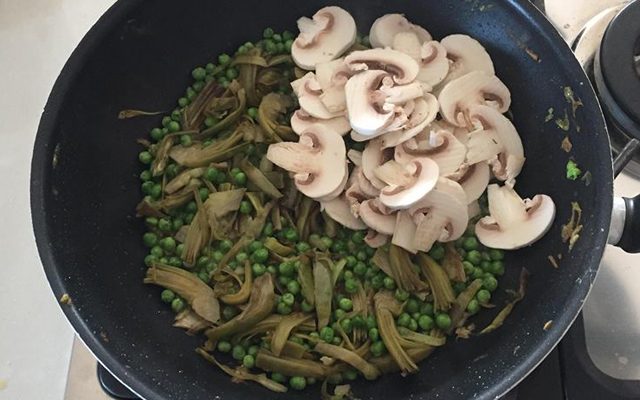 Clean the artichokes, cut them into thin slices and cook them in a pan with a drizzle of oil and the thinly sliced onion that you have browned.
After about 15 minutes, add the peas, raise the heat and add the sliced mushrooms after another 5 minutes. Bring to cooking, adjusting with salt and pepper. Keep aside.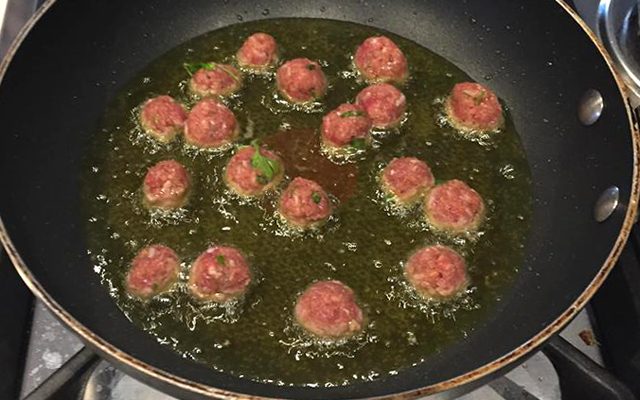 Prepare the meatballs (the size of a cherry) by mixing the meat with the egg, a generous pinch of cheese, salt, parsley.
Fry the meatballs in hot oil, brown them slightly and drain on absorbent paper.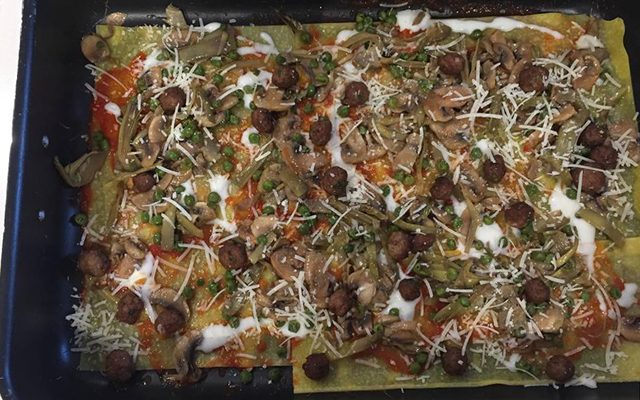 Make up the lasagna: spread a layer of tomato sauce and bechamel sauce on the bottom of the pan, the sheets of pasta slightly overlapping.
Season with more sauce, vegetables, meatballs, grated cheese and thinly sliced smoked cheese. Finish the layer with sauce and béchamel and continue again with other sheets until all the ingredients are used up.

Season the last layer with the sauce mixed with the béchamel and bake at 200 ° C for about an hour.
Remove from the oven, let it cool.
If you want to buy Italian products you can go up www.deliveryitalianfood.com. Numerous offers await you!
Enjoy your meal!