INGREDIANTS
700 g corn flour
300 g 00 flour
180 g pitted olives
20 g fresh brewer's yeast
anchovy fillets in oil
extra virgin olive oil
fennel seeds
chillies powder
salt
For the recipe of the rustic corn pitta, allow 440 g of water to cool down, then dissolve the crumbled yeast.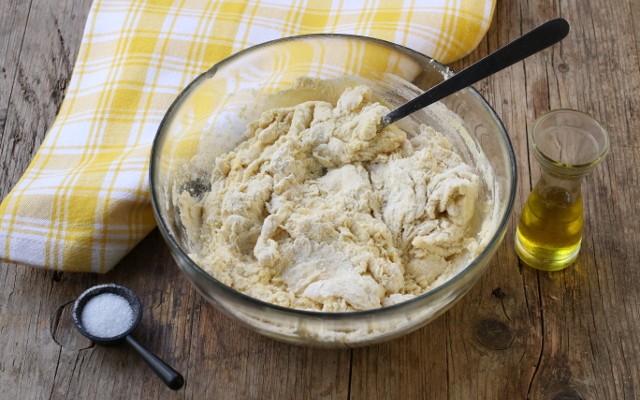 Mix the flours with a pinch of salt and mix them with the water, then work the mixture on the work surface to make it a little elastic.
Finally, roll it out on a baking sheet greased with oil, thinning it with your hands in an even layer.
Let it rise covered with a damp cloth for 30 '. Season the pitta with chopped or crushed olives, some chopped anchovy fillets, chilli and fennel seeds.
Drizzle with oil and bake at 220 ° C for about 20 '.
If you want to buy Italian products you can go up www.deliveryitalianfood.com. Numerous offers await you!
Enjoy your meal!