The Trenette pasta format belongs to the Ligurian tradition and nowadays there are very few pasta factories that still make it. Nothing will stop you from preparing trenette al pesto with potatoes and green beans because you can use linguine (or bavette) and enjoy the spectacle of this easy and genuine recipe, forkful after forkful.
INGREDIANTS
320 g Trenette pasta
120 g Potatoes
100 g Green beans
FOR 120-140 G OF PESTO ALLA GENOVESE
35 g Basil
35 g Extra virgin olive oil
25 g Parmigiano Reggiano DOP parmesan
15 g Pecorino cheese
15 g Pine nuts
1 clove Garlic
1 pinch coarse salt
TO GUARANTEE
Basil
To make the trenette with pesto, potatoes and green beans, first prepare the Genoese pesto.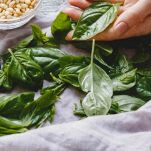 Clean the basil leaves gently with a damp cloth (do not wash them under running water).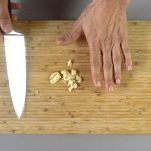 Cut the garlic into small pieces.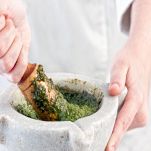 In a mortar or in the mixer (kept in the freezer for about an hour so as not to blacken the basil) put the garlic with a pinch of coarse salt and work it with a pestle until it has a creamy consistency. Add the pine nuts and add the basil leaves a little at a time, working them with the pestle with a rotating motion. At the end add the cheese and the oil.
And the pesto is done, now we proceed with the preparation of the pasta.
Peel the potatoes and cut them into small pieces.
Also cut the green beans into small pieces.
Bring plenty of salted water to a boil in a saucepan.
Add potatoes and green beans and cook for a few minutes; add the trenette and boil them.
Served with a sprinkling of Parmigiano Reggiano.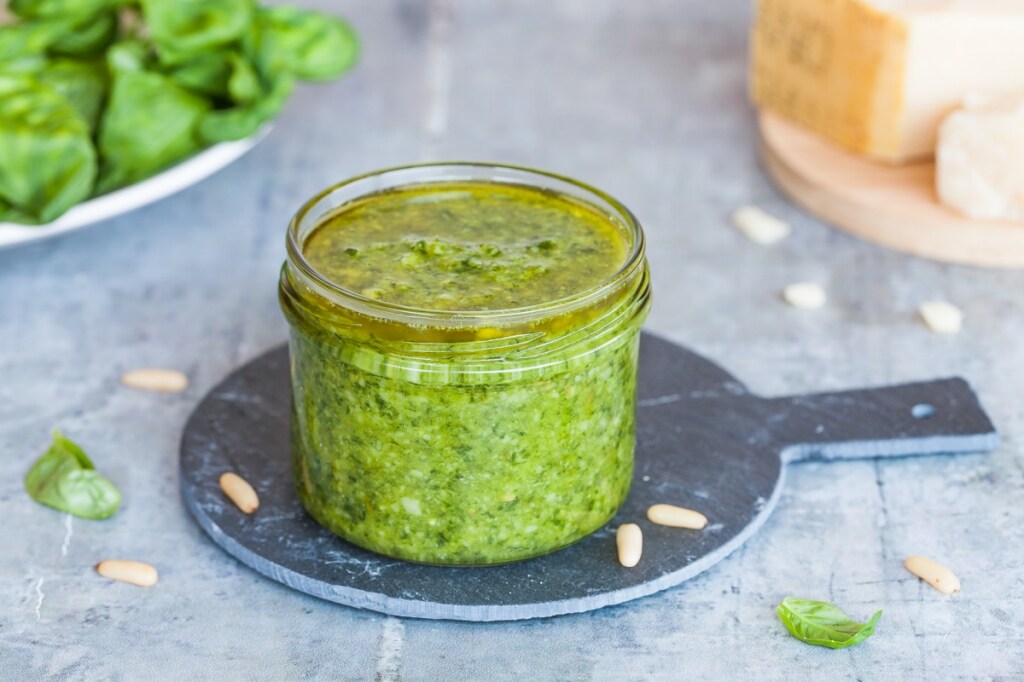 If you want to buy Italian products you can go up www.deliveryitalianfood.com. Numerous offers await you!
Enjoy your meal!