Spelled is an ancient cereal, just think that it was one of the favorite dishes of the Romans, who even used it to feed their legions. Disappeared almost everywhere, it survives in Garfagnana, where it is still shined in ancient stone mills and is regularly used to make excellent soup and inimitable cakes with an unmistakable taste. Like everything that is authentic, as it is the result of a culture that arises from man's close relationship with his territory, the origin of spelled was also guaranteed and protected. This is what the Garfagnana Mountain Community has tried to do, first obtaining the "Protected Geographical Indication" and then setting up a control and promotion committee within it.
INGREDIANTS
800 g milk
230 g flour 00
200 g Garfagnana Igp spelled
200 g sheep ricotta
200 g sugar
100 g butter
50 g rum
4 yolks
an egg
egg white
powdered sugar
salt
Add 200 g of flour to 100 g of butter, 70 g of sugar and 2 egg yolks, kneading until a sandy mixture is obtained, then add, mixing, a tablespoon of egg white and a pinch of salt.
Let the shortcrust pastry rest in the refrigerator for 30 '.
Cook the spelled over low heat in 300 g of milk with a pinch of salt for 15 ', stirring occasionally. Let the spelled cool on a baking sheet.
Put an egg and 2 egg yolks in a saucepan, beat them incorporating 130 g of sugar, then add 30 g of sifted flour a little at a time.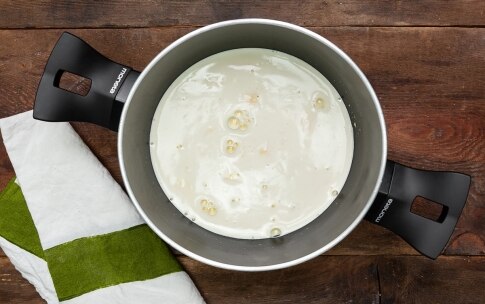 Lightly heat 500 g of milk and pour it slowly into the saucepan with the eggs, sugar and flour, stirring constantly to mix everything well.
Bring the cream to a boil, continuing to stir, then remove it from the heat and stir in the ricotta, spelled and rum.
Roll out the shortcrust pastry to a thickness of half a centimeter, line a mold (ø 20-22 cm) with baking paper, lay the shortcrust pastry on it and pour the cream with the spelled.
Bake the pudding for 50 'in a static oven at 180 ° C, let it cool, then sprinkle it with icing sugar.
If you want to buy Italian products you can go up www.deliveryitalianfood.com. Numerous offers await you!
Enjoy your meal!