Lombard fried pumpkin is a delicious and simple dish to prepare. Its simplicity also makes it sufficiently versatile: bring it to the table as an appetizer or side dish.
INGREDIENTS FOR 4 PEOPLE
800 gr Pumpkin
2 eggs
1 lt Milk
Flour
Bread crumbs
80 gr Butter
Remove the peel of the pumpkin, remove the seeds and filaments of the central part. Cut the pulp into slices about 1 cm thick.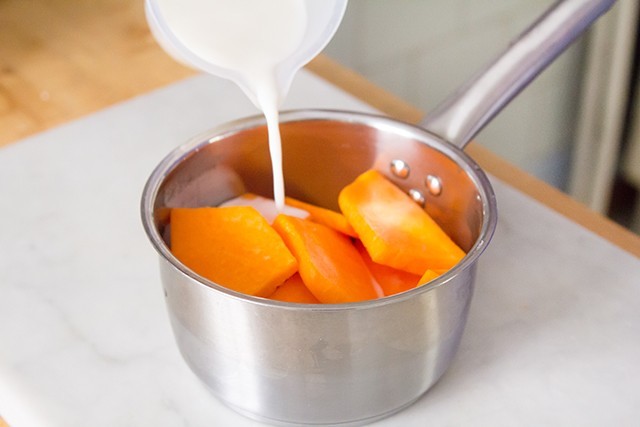 In a saucepan add the pumpkin and enough milk to completely cover it. Close with the lid and bring to a boil. Cook over medium heat for 3 – 4 minutes without turning: the pumpkin should be soft but not come apart. Drain the pumpkin with a slotted spoon and let it cool in a serving dish.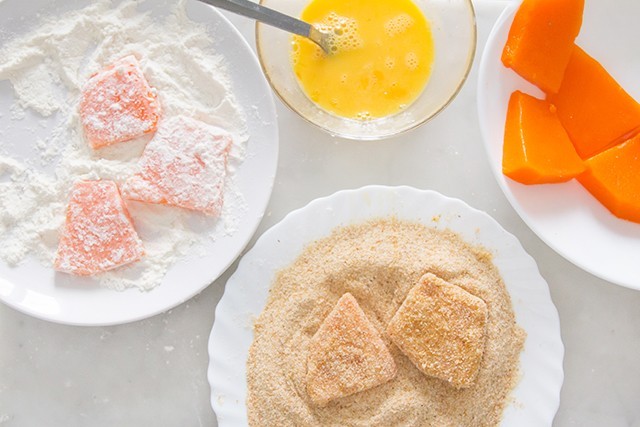 Arrange the flour and breadcrumbs on two separate plates. In a bowl, beat the eggs with a pinch of salt and a pinch of pepper. Flour the pumpkin slices evenly, pass the slices in the beaten egg and finally in the breadcrumbs.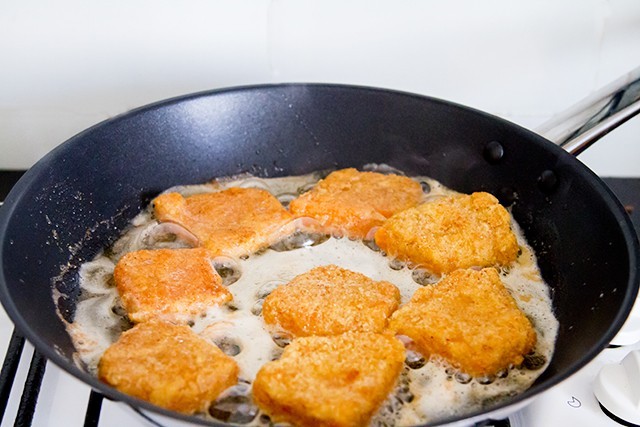 Melt 2 tablespoons of butter in a non-stick pan and fry a few slices of pumpkin at a time. They must be crunchy and golden. Add more butter if necessary. Once cooked, place the pumpkin on a sheet of straw paper to absorb the excess grease.
Serve hot.
If you want to buy Italian products you can go up www.deliveryitalianfood.com. Numerous offers await you!
Enjoy your meal!