ANOLINI are a dish with ancient roots, handed down from generation to generation in Emilian families.
Anolini in broth is a typical filled pasta originating from the province of Piacenza and also widespread in our province of Parma, "anulèn" in the Parmesan dialect! Also known as "floats", they are never lacking on the tables of Parmesan people on the occasion of great holidays such as Easter, Christmas, New Year …
Anolini di Parma have the shape of a disk without fringe with a diameter of 2.8 cm, made of two superimposed layers of puff pastry.
INGREDIENTS FOR 4 PEOPLE
For the pasta
3 eggs
300 gr Flour 00
for the broth
1 Beef (ossobuco)
4 l Water
400 gr Beef (priest's hat)
1 Carrots
1 Celery
1 Onions

For the stuffing
150 gr Parmigiano Reggiano DOP parmesan
20 gr Breadcrumbs
nutmeg
salt
Start with the preparation of the broth: pour the water into a large pot and add the meat and vegetables. Add salt, put the pot on the stove and bring to a boil. Simmer for 2 hours, skimming regularly to remove impurities on the surface. At the end of cooking, strain the broth, let it cool and remove the fat on the surface.
Meanwhile, sift the flour and arrange it in a heap on the work surface. Shell 3 eggs, place them in the center of the fountain and add a pinch of salt. Beat the eggs with the help of a fork and stir in the flour, being careful not to break the edges of the fountain.
Once the ingredients are bound, knead them with your hands for about 15-20 minutes to make the dough smooth and homogeneous. Form a uniform ball, wrap it in cling film and let it rest for 30 minutes.
Heat the broth, take a few tablespoons and pour it over the breadcrumbs. In another bowl, mix the Parmesan cheese with 1 egg, add the nutmeg and season with salt. Add the breadcrumbs to the egg and Parmesan mixture and mix until the dough is smooth and not too soft.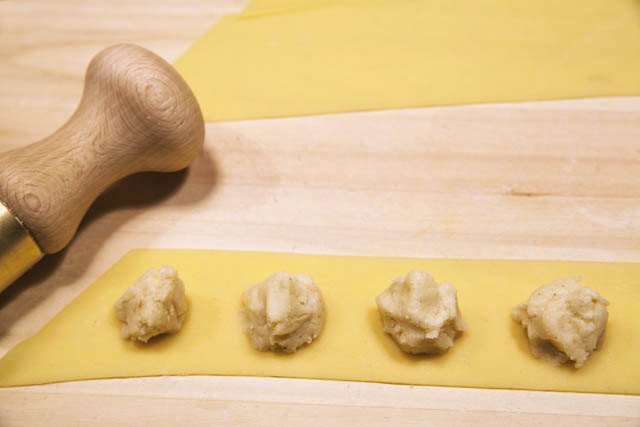 Flour the pastry board and start rolling out the egg pasta with a rolling pin. Make strips and, with the help of a teaspoon, form balls of filling and arrange them on the pastry, spacing them a few centimeters.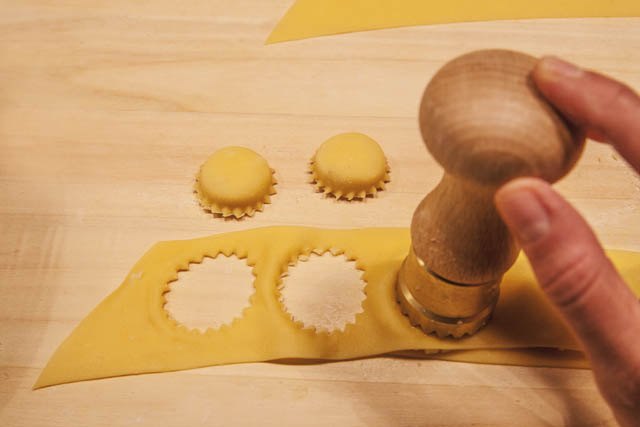 Cover with another strip of pasta and make the anolini with the special round scalloped mold.
Bring the broth to a boil, pour in the anolini and cook for 2 minutes. Sprinkle with grated Parmesan cheese and serve hot at the table.
If you want to buy Italian products you can go up www.deliveryitalianfood.com. Numerous offers await you!
Enjoy your meal!