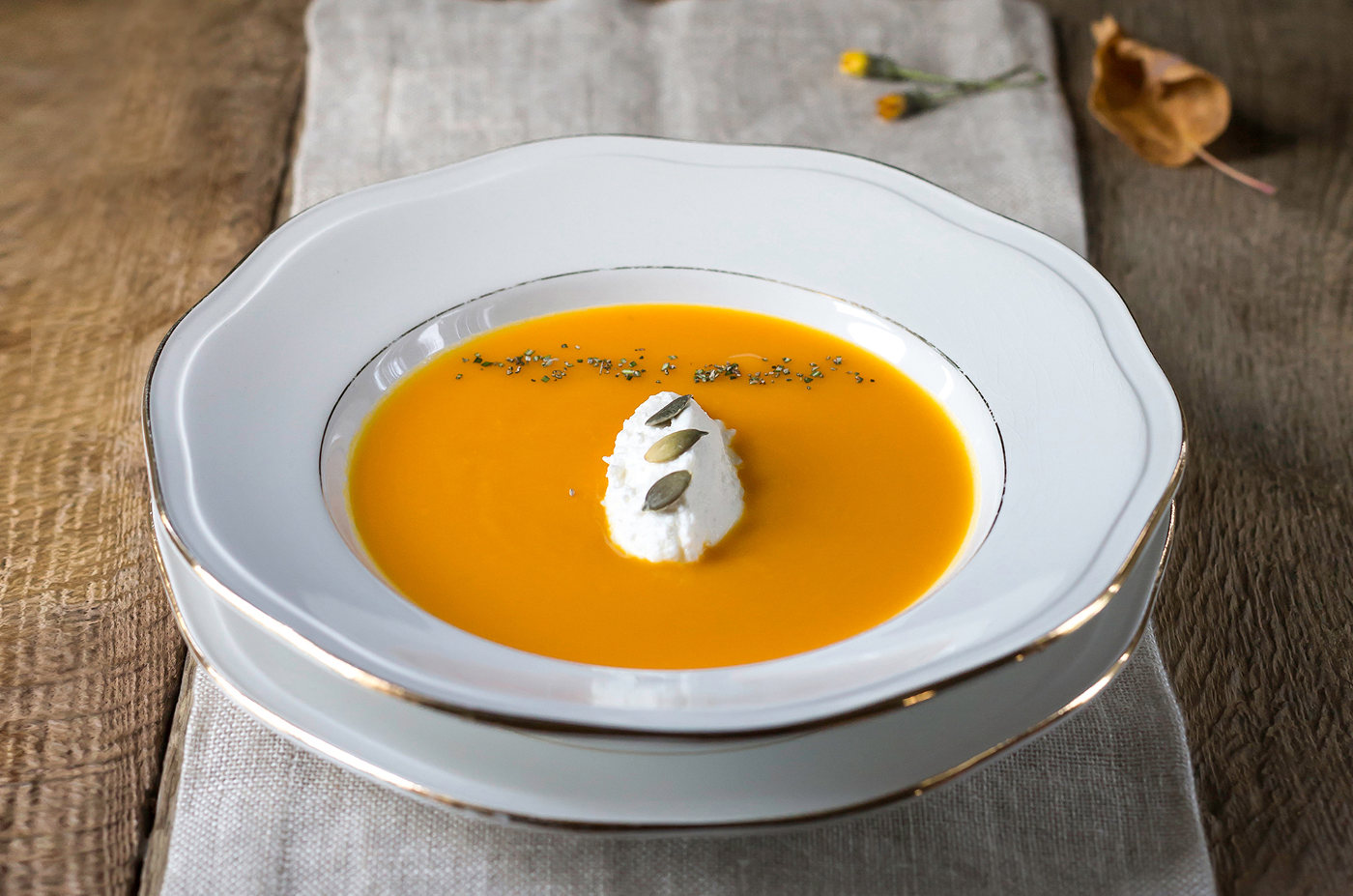 Ingrediants
160 g of oat flakes
700 g of carrots
160 g of fresh cottage cheese
50 g of onion
10 ml extra virgin olive oil
15 g of chia seeds
pepper
nutmeg
salt
Peel the carrots, clean the onion and cut them into pieces. Boil the carrots and onion in a little water (the water must cover the vegetables).
When they are soft, blend them using their cooking water, until smooth.
Pour the soup into a non-stick pan, add salt, pepper and nutmeg to your taste.
If it is too thick, add half a glass of water and bring to a boil.
Pour in the 160 g of oats and cook, with the lid on and mixing every 2-3 minutes, for about 10 minutes.
When cooked, pour into a dish, garnish with fresh cottage cheese, chia seeds and extra virgin olive oil.
Serve piping hot.
Garnish to taste.

If you want to buy Italian products you can go up www.deliveryitalianfood.com. Numerous offers await you!
Enjoy your meal!